5 Tips for Running a Captivating Food Blog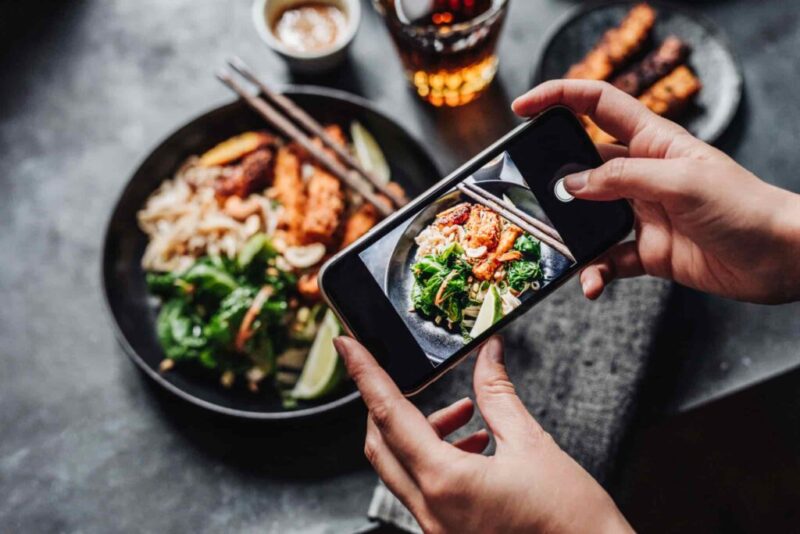 Food blogging has become a highly competitive and rewarding niche in recent years. With the right approach, passion, and persistence, you can create an engaging food blog that stands out from the crowd. Here are five tips to help you run a captivating food blog and grow your following.
Define Your Food Blog's Unique Brand and Niche
Your food blog's success depends on your ability to create a unique and visually appealing brand. Start by defining your niche, the type of content you want to share, and your target audience. For example, your blog might focus on vegan recipes, restaurant reviews, or food travel experiences. Once you have a clear idea of your niche, create a consistent tone and visual style that reflects your brand.
Improve Your Food Photography Skills
Eye-catching food photography is a crucial aspect of any successful food blog. To capture your audience's attention, invest time and effort in improving your food photography skills. Here are a few practical tips:
Invest in a good camera and learn the basics of photography.
Use natural lighting and avoid using flash.
Experiment with different angles and compositions to showcase your dishes' textures and colors.
Edit your photos using photo editing tools, such as Lightroom or Photoshop.
Craft Engaging and Descriptive Content
Your blog's written content should be just as captivating as your images. Use clear, concise language and choose words that draw out flavors, textures, and experiences. Make any recipes you post easy to follow by providing step-by-step instructions and highlighting essential cooking tips or shortcuts. Lastly, don't forget to engage your readers by sharing personal anecdotes related to your culinary experiences.
Optimize Your Blog for Search Engines
Incorporating search engine optimization (SEO) techniques can significantly increase your blog's visibility and help you reach a broader audience. To maximize your blog's SEO potential, research popular keywords related to your niche. Use tools like Google Keyword Planner or Moz Keyword Explorer to identify high-traffic keywords and incorporate them into your blog's content.
Also, optimize your blog's metadata, such as titles, headings, Meta descriptions, and ALT image tags. Finally, develop a strong internal and external linking strategy to improve your blog's authority and search engine ranking.
Leverage Social Media and Networking Opportunities
Active promotion and networking are essential for growing your food blog's audience. Use social media platforms—such as Instagram, Pinterest, and Facebook—to showcase your mouth-watering food photography and connect with fellow foodies. Engage with your followers in the comments, share your latest blog posts, and collaborate with other food bloggers to grow your online presence.
Participate in blogger events, conferences, and food-related forums to build valuable relationships within the blogging community. Also, guest posting on other food blogs and inviting guest contributors to your blog will expose your content to new audiences and enhance your credibility.
The recipe for a captivating food blog involves high-quality images, engaging written content, SEO optimization, and active networking. By implementing these five essential tips, you can embark on a successful food blogging journey that will keep your audience engaged and coming back for more.