6 Gift Ideas for The Foodie in Your Family
Whether it's a birthday or a special holiday, giving a gift can be a stressful thing to do, especially to someone close to you. You want the perfect gift, but that can be hard to find, especially when you haven't got a clue of what to get them.
If there's a foodie in your family or amongst your friend group, they'll love anything food-related, so this article will give a few gift ideas that are just perfect for a foodie.
Making It Personal
Recipe In A Jar
This is one of the most beloved, simple gift ideas that you could whip up last-minute. You can choose any baking recipe they love and add the dry ingredients to a jar. Then, write a quick note with the rest of the ingredients and instructions for how to bake it.
Such a quick gift you can make yourself with ingredients you most likely already have at home, and they'll love it!
Basket Of Favorites
If you want to go the extra mile, consider making a basket filled with your favorite foods. All you'll need is a nice basket to put everything in, and then just get a few different types of foods. If they love cheese, you could also pair it with a good bottle of wine. If they love to make cocktails, add limes, and brown sugar to the basket as well.
It could be as simple and quick as you'd like it to be and it's such a great personal gift.
Chocolate Box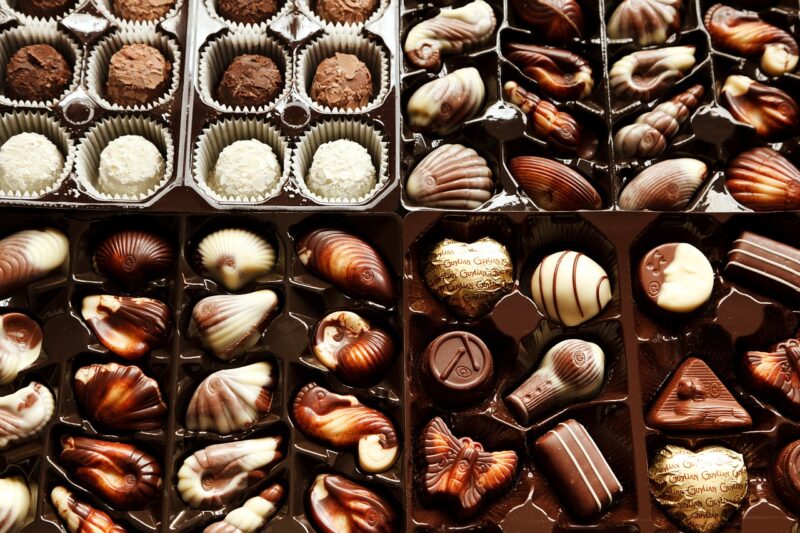 You can never go wrong with a box of chocolates; however, what if you step it up and make it your own? Choose various chocolate bars and tablets, make them different and special.
Add little notes to the chocolates and tell them how much you love that one (or not) and ask them to rate it and let you know once they've tried it. The gift will not only be enjoyed but also deepen your relationship.
Personalized Foods
Personalizing any type of food is just fun, plus it shows the recipient how much thought and effort you've put in making it for them. You could gift them personalised gift bottles, cutlery, or even a cheeseboard. Anything food-related would be great and something they could keep for a long time.
'Store' Bought
Subscription Box
Buying a gift instead of making it yourself is nothing to be ashamed of. Not everyone has the time to do it nor feel like they are creative enough to come up with something that will look nice in the end.
Getting the foodie in your life a food subscription box is an incredible way to show them how much you care and know them well. There are many different options you could choose from, just make it as personal as possible.
Michelin Restaurant Experience
If you have a large budget, you could offer them a dining experience at a Michelin restaurant. How amazing would that be for the foodie?
There are places where you can reserve menus for others, so all you would have to do is give your friend's name and then tag along and enjoy the experience yourself as well!
No matter what you end up buying, as long as you put some thought into it, the foodie in your life will love your gift!